Logo Design for a band from Athy called 'The Years' The client wanted a logo using the font Dolce Vita, and are aiming to make their music Alt Rock / Pop Rock. With one of their main inspirations being The 1975. I checked out their look and sound to try get a feel for what they wanted and came up with some first draft ideas and worked on it from there.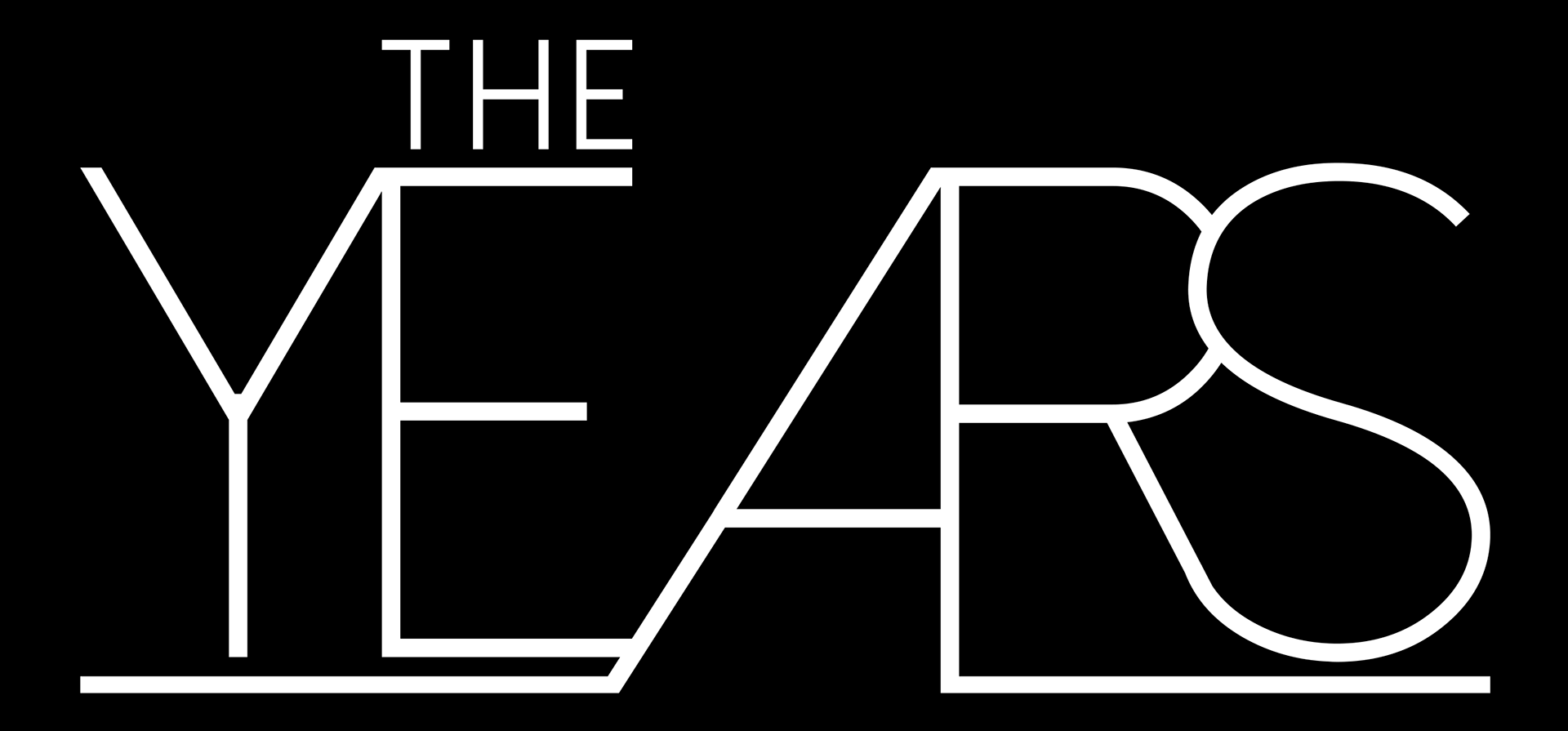 initial concept sketches, and first versions of the logo, Client wanted a logo that had some letters was joined together particularly the A and Rand and possibility of cutting up the logo slightly. I initially tried to place the 'THE' in line with the angle of the letter A and the Y, i also tried slicing the logo using these angles.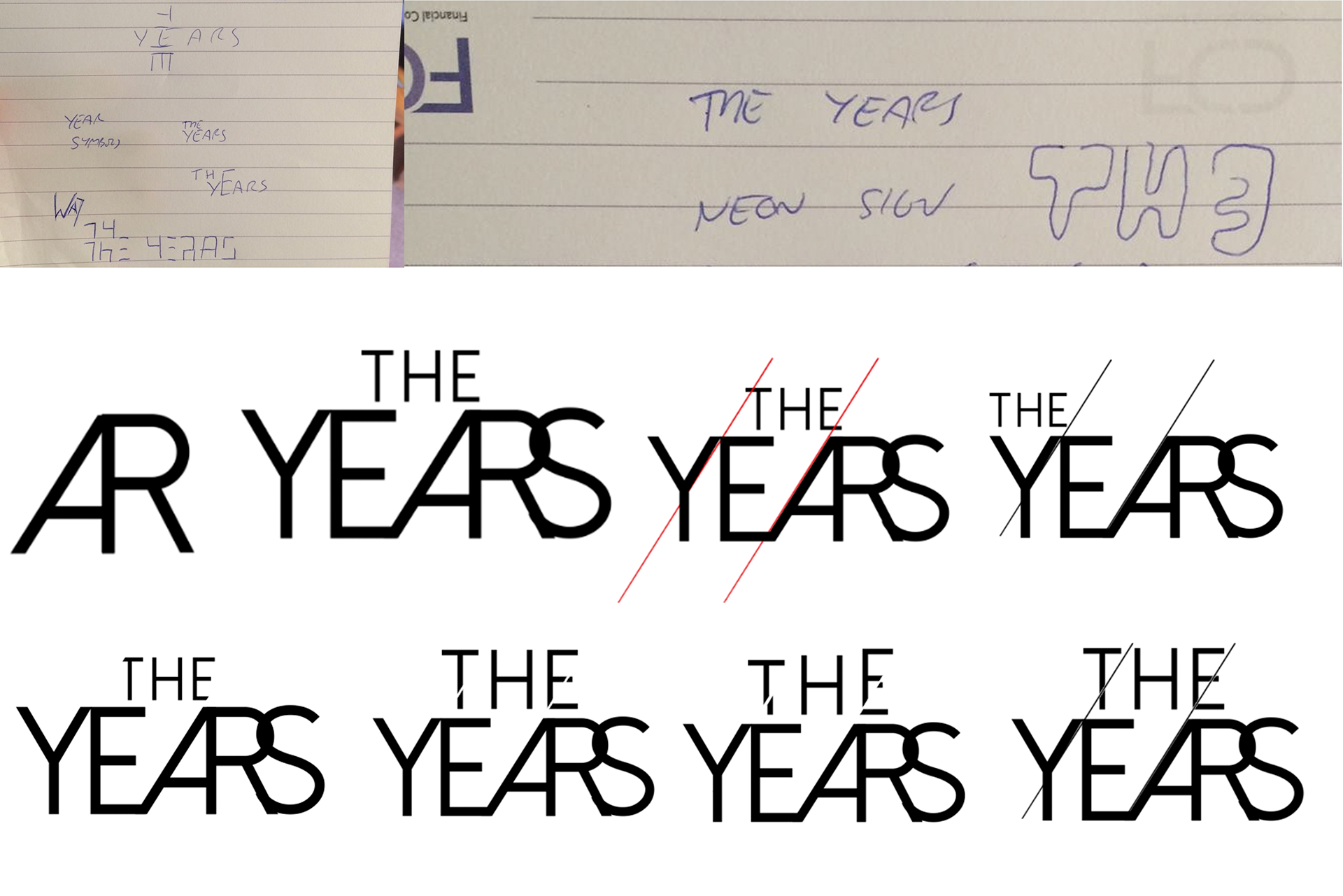 The Placement of the the was not really working so i tried it over each letter, the only place it didn't look strange was the E and the R as it had a line to sit on, but the R was to far to the right and the placement looked a little off. 
Tis round of edits i also tried including a triangle in the logo as well as slicing the logo horizontally and displacing the parts.
The Client also wanted a smaller logo they could use in the corners of images that said YRS, some of the first version were just not working correctly, i tried to force them to work in a triangle shape but it just wasn't happening.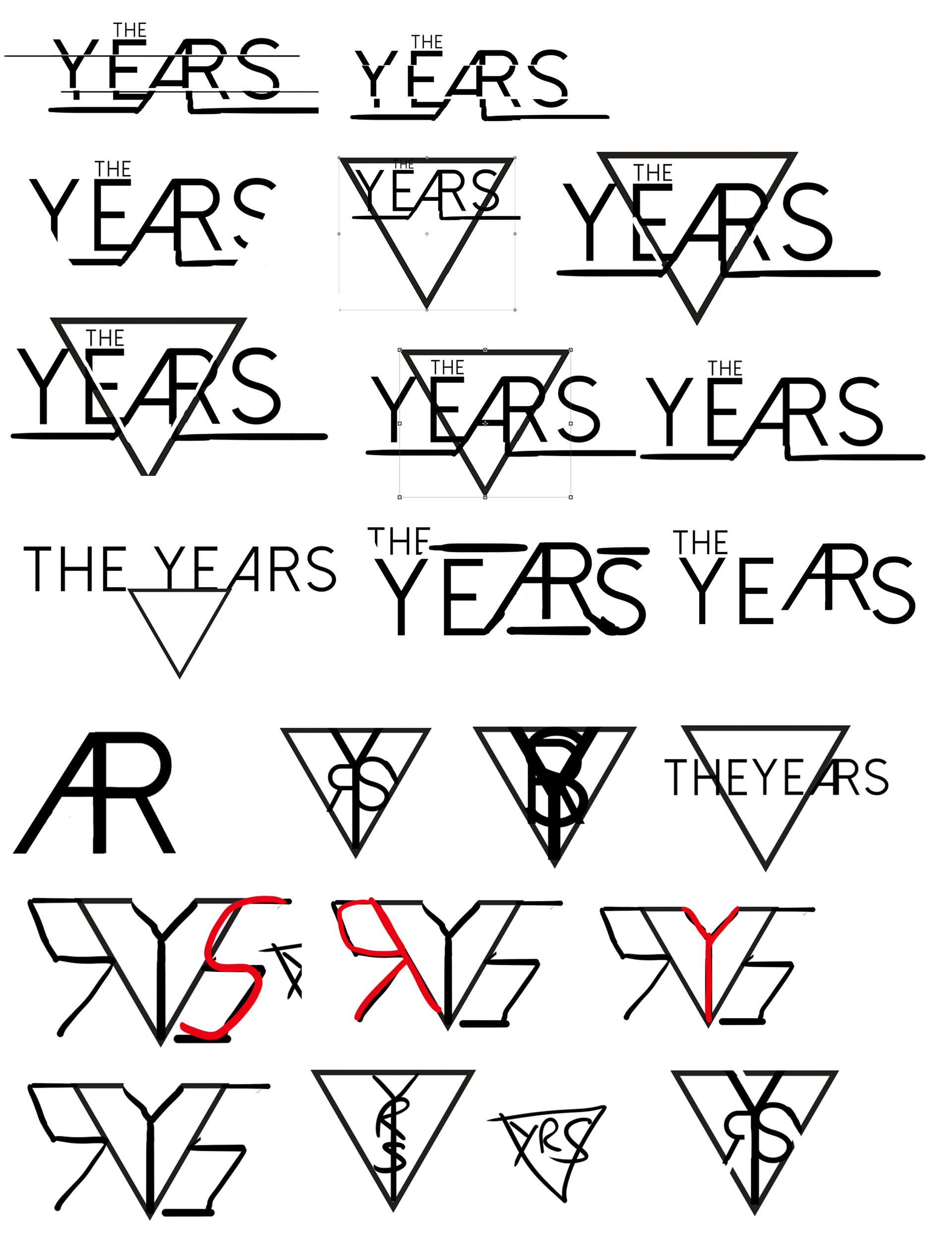 I also tried a more slim version of the logo the client preferred this and some of the earlier versions of this are fairly similar to what the final logo ended up being. 
I also took another look at cutting up the logos using similar sized line cuts to the size of the font.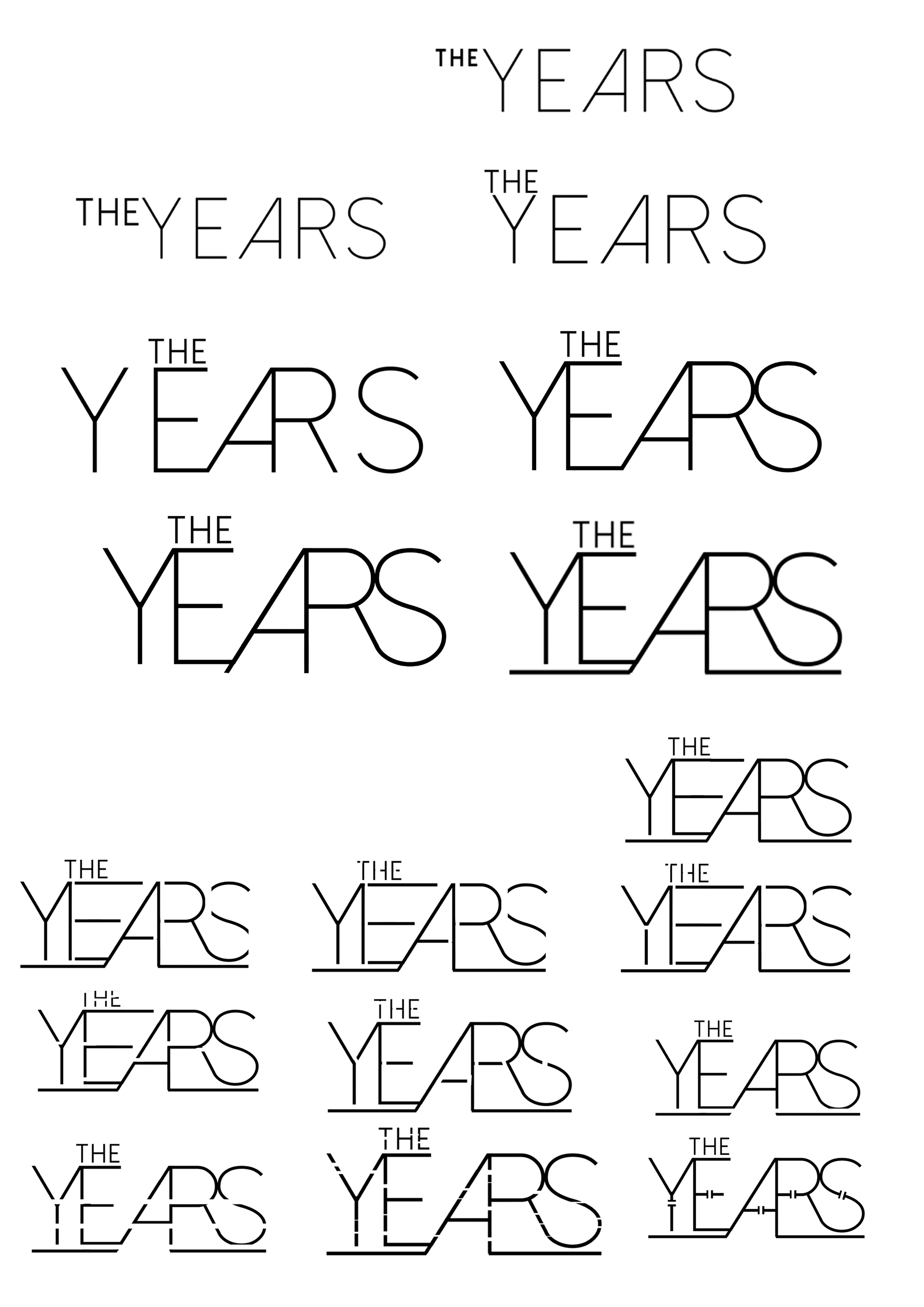 The above logos were almost done but not quite there yet. I had a go at doing some more versions of the YRS logo and quickly got a result that the client was happy with and then tied that back into the main logo. 
I also had one more go at playing with the placement of the 'THE' and cutting larger sections off and adding a yin yang sign. But the end result was a 2 simple, cleaner and more solid looking logos, and the band went with the un-cut version in the end.